Jewelry Trunk Show: Chocolate, Wine and Cheese
Archway Gallery Saturday February 10, 2018
4 p.m. to 8 p.m.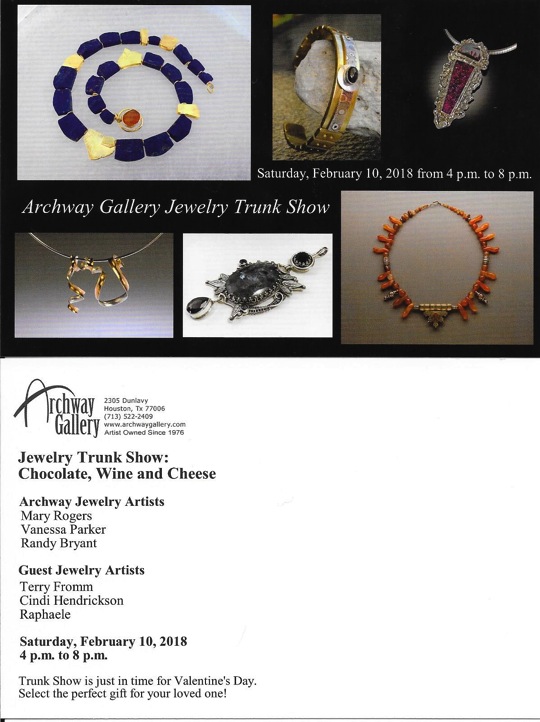 Handcrafted Unique Jewelry

Artist Statement: Vanessa enjoys escaping the hustle of everyday life by disappearing into her studio and allowing her creativity to flow. She loves making a connection with customers when they see something she has created they just cannot live without. That's what it's all about: Bringing Joy to People Through Art


.